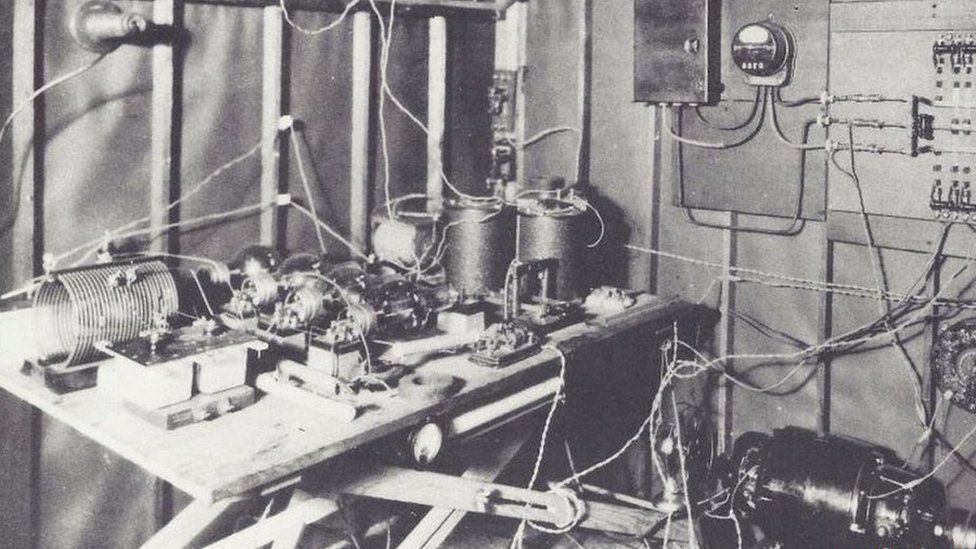 OVERVIEW
This blog consists of two parts examining elements of HF broadcasting:
1. The results of a HF study made here in Melbourne by the author on March 12, 2022 across the time span 0400 to 0430
2. A visit by the author to Northern Thailand in June 2010, to survey service effectiveness of Radio Australia in the South Asian region. HF propagation, frequency occupancy
This was in his capacity as a professional engineering consultant for Radio Australia Operations in Melbourne
======================================================================

PART ONE
================================================

TThis is a summary of monitoring of March 12 2022. made here in Melbourne, at the big Westerfolds' Park, in Templestowe on frequencies above 11 MHz during our mid afternoon period across the time span 0400 to 0430. Propagation was dominated by strong daytime sigmas from Asia and the Middle East.
11745 S ARABIA Arabic
11780 IRAN Hebrew from *0423 1
1825 JAPAN NHK Yamata Chinese
11850 CUBA RHC Spanish 11860 S. ARABIA Arabic
11875 IRAN Turkish at *0423 1
3610 CHINA CNR1
13740 CHINA CRI-Kashi Hakka
13790 MADAGASCAR BBC-Talata, Somali
13850 ARMENIA BBC-Yerevan Dari
13860 THAILAND R. Azadi, Udon Thani , Pushto 15160 CHINA CR-Xian Cantonese 15130 CHINA CRI-B Chinese
15170 JAPAN NHK-Yamata Japanese
15230 CUBA RHC Spanish
15320 TAIWAN RTI Chinese
15420 UAE BBC Dhabbaya Somali
15445 CHINA CRI-Kashi Russian
15500 CHINA CNR2 15550 CHINA CNR7 Cantonese
15665 CRI-Kashi Russian
15710 CHINA CNR6 Amoy
15720 RNZI domestic
17530 MADAGASCAR WCR Chinese
17510 CHINA CRI-Xian Hakka
17565 CRI-B English
17625 CHINA CNR1
17660 MARIANAS RFA-Agignan Chinse
17710 CHINA CRI-B Hakka
17740 CHINA CRI-Xian Vietnamese
17760 TAIWAN SOH Chinese
17780 TAIWAN SOH Chinese
17810 JAPAN NHK-Yamata Japanese
17865 VOA-Tinang Tibetan
7890 CHINA CNR1
21620 PHLS VOA-Tinang Tibetan
=======================================================================================
==========================================================

Visit to Northern Thailand, June 2010
The USS Govt's large relay station in Udon Thani Province, Northern Thailand.

Map showing site of the station, red balloon, Very close to Vientiane and Laotian border
e
Ab
ove - aerial view of the transmitting station - property perimeter is 12 km. (Google 2022)
i
In June 2010 I visited the city of Chiang Rai,flying up from Bangkok, in support of an engineering consultancy research project for the Australian Government., and on a tour drove past the entrance of the US Govt's large HF relay station, on a trip through Northern Thailand The facility hosts broadcasts for VoA, Radio Thailand's international service, VoA's Radio Ashna, VoA's Deewa Radio, Radio Farda, Radio Free Asia,Radio Liberty, Radio Mashhaal,, R. Azadi (a.k.a. R. Free Afghanistan), and the Bangkok Meteo Fax service. They all transmit from this site.
The province escaped the terrible December 26 2004 Indian Tsunami Earthquake which destroyed much of the west
coast of Southern Thailand. There is continuing confusion as to the location of she station. Many sources show this at Udon Thani. This is not correct as the capital is also called Udon Thani, a province, and is the major city within the province. However, the correct location of the transmitting facility is near the village of Ban Dung. . .
Image above: ground level view of antenna masts (Google, 2022)
The district is the site of a Voice of America (VOA) relay station, opened in 1994. Voice of America gave the station to Thailand, and was allowed to operate it under a 25-year renewable lease expiring in 2019. Each of the station's seven shortwave transmitters is capable of broadcasting 500 kilowatts of power, covering 40 percent of the earth's surface. One of the transmitters is dedicated for use by Radio Thailand. It has sufficient power to reach the Middle East and the West Coast of the United States, both areas with large expatriate Thai communities.Currently,(2022) output is reduced to 250 KW for each transmitter

The site is run by the US Agency for Global Media (USAGM) formerly known as IBB (International Broadcasting Bureau), the technical arm of an independent U.S. Government agency called the Broadcasting Board of Governors (BBG).